Concord Mills Outlets Hotel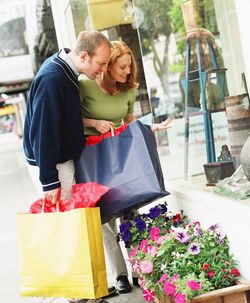 With over 200 stores, an AMC movie theater, a NASCAR fun park, and a massive Bass Pro Shop, it's no wonder Concord Mills Outlets is one of the most visited attractions in the Carolinas. The Holiday Inn Charlotte Airport hotel is conveniently located just 20 minutes from the outlets. Take your family for a day of shopping where off-price retails and specialty stores walk hand in hand with fun and entertainment.
Visit the Concord Mills Outlets website for a complete store directory. Follow this MAP powered by Google for directions from the hotel.
When you're spent from a full day at the outlets, come check into the Holiday Inn Charlotte Airport hotel and experience all the comforts and conveniences of our hotel. We are located just a mile from the Charlotte Douglas International Airport and a short drive from Charlotte attractions such as the U.S. National Whitewater Center and the Billy Graham Library. Come stay at the Holiday Inn Charlotte Airport hotel and enjoy North Carolina in comfort.