Charlotte NC Colleges & Universities
Charlotte, North Carolina is the proud home to many colleges and universities that offer the city high quality education, beautiful campuses, and a sense of community and enlightenment for all to share. The Holiday Inn Charlotte Airport Conference Center hotel is conveniently located near a number of these universities and makes an ideal stay for campus tours, visits, orientations and residence shopping.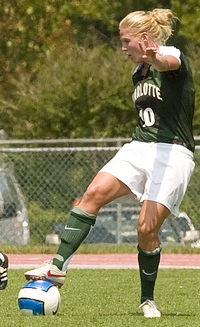 Located just one mile from the Charlotte Douglas International Airport, the Holiday Inn Charlotte Airport hotel is perfect for weekend visits to your friends and family's university. Prospective students may want to do research in our 24-hour business center while they tour and visit the many local universities and colleges. The hotel also provides beautiful accommodations, a fitness center, an on-site restaurant and lounge, and a billiard table.
Come and experience the comfort and convenience of Holiday Inn Charlotte Airport hotel!