Billy Graham Library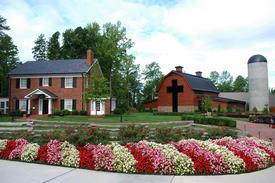 Images courtesy of Billy Graham Library
Take a trip back into the history of North Carolina and follow along the path of Billy Graham's life and mission at the Billy Graham Library. Located just 5 miles from the Holiday Inn Charlotte Airport hotel, the Billy Graham Library offers multimedia presentations and recreations of the life and times of Minister Billy Graham and allows an intimate look into his vision for the world and the soul. The Billy Graham Library offers free admission so you and your family can fully enjoy the library at your leisure.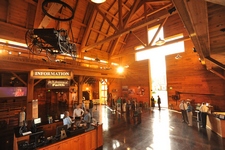 The Holiday Inn Charlotte Airport hotel provides quality accommodations with modern amenities to keep you feeling comfortable and at home. We offer a 24-hour business center as well as 4,500 square feet of meeting space and an on-site restaurant and lounge, so you can conduct business and social affairs from the comfort of the hotel.
Check out the Billy Graham Library website for more information and use this MAP powered by Google to help you find it from the hotel.