Carolinas Aviation Museum In Charlotte NC
Aviation enthusiasts, families and those with inquiring minds will not want to pass up the opportunity to visit the Carolinas Aviation Museum. You'll be just 3.5 miles from this fine museum when you stay at the Holiday Inn Charlotte Airport hotel!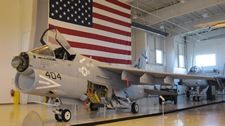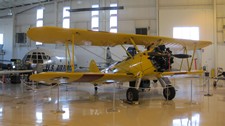 Images courtesy of Carolinas Aviation Museum
The Charlotte Airport hangar was erected in 1936-37 by the WPA. In May 1938, Eastern Airlines flew the first commercial flight into Charlotte. The Airport grew rapidly, but in 1991, the original hangar was scheduled to be torn down to make room for expansion.
Floyd and Lois Wilson decided to save the historical landmark, organized a group of aviation enthusiasts and formed the Carolinas Historical Aviation Commission (CHAC).  Two years after the CHAC was formed, the old hangar officially became the new home of the Carolinas Aviation Museum. In 2010, the hangar was moved and the museum was relocated to the new 40,000 square foot hangar on First Flight Drive due to the expansion of a runway. The original hangar is still part of the museum and is used for storage of some of the museum's aircraft.
The Carolinas Aviation Museum provides informative and educational exhibits most under one roof. The many aircraft, helicopters, equipment, gadgets and printed material cover years of aviation history. Young visitors are drawn to the interactive displays and visitors of all ages can't resist climbing into the pilot's seat.
Our recent exhibit of the Miracle on the Hudson, Flight 1549 lets you learn what really happened that day by listing to the passengers describe on video how they felt as events occurred as you sit beside the actual aircraft.
Interactive driving directions to the Carolinas Aviation Museum from the hotel, powered by Google.
Stay at the Holiday Inn Charlotte Airport during your visit to Charlotte. We are conveniently located one mile from the Charlotte-Douglas International Airport and provide complimentary airport shuttle service to our guests. Relax in our comfortable guest rooms, stay connected with free Wi-Fi and enjoy delicious meals at our Casey's Grill and Lounge.